BIOGRAPHY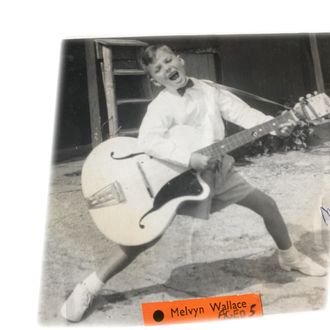 starting young
I was born in Rochester Kent. I was given a guitar with four strings at the age of five and was taught two chords by my Dad. 
I strummed away, started doing gigs at the age of seven with the help of my brother Malcolm who was a guitar player and taught me some more chords. 
I played with a band called The Saxons, we nearly got onto Stubby's Silver Star Show on ITV television but I wasn't old enough to appear.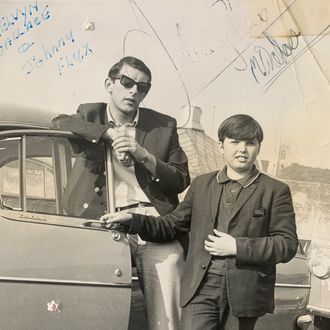 mel with Jonny Flux
I Played with a big ( I was only 9 at the time,) dance band called Brian Jenner and my brother's band the Emeralds which lead to my being, "discovered," by Jonny Flux. 
I turned professional just before age 16 playing on The Isle of Sheppey  Kent 8 times a week. 7 nights in a Holiday Camp and Sunday lunch in a pub called The Seahorse on Leysdown Seafront.   
island hotel with legendary Georgie Dee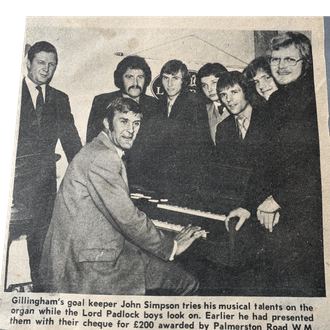 Palmerstone road WMC
Round about then as part of the band Lord Padlock we entered a national talent competition hosted by Hughie Green. We won 1st place and an organ for Palmerstone road working man's club Chatham. 
April 1973 brought my 1st recording contract with EMI/Bullet Uk & 20th Century USA and the single Summer Girls written by Peter Shelly & Marty Wilde. It received massive play on radio 1 with record of the week on The Jimmy Young Show. Reached 51 in the UK but No 1 in Italy.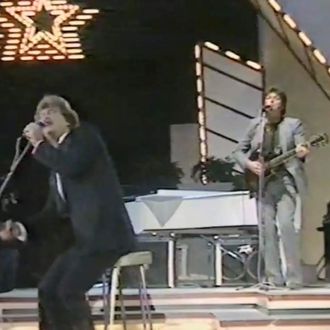 mel with terry mcmillan at a packed wembley arena
Toured Switzerland, Netherlands and Germany spending a week headlining The Ascona Jazz & Blues Festival with Zydeco King and Rockin' Sidney where I met and jammed with Champion Jack Dupree. A memory never forgotten. Also played on Rockin's album "Live With The Blues".